Aaliyah Hadid - Producer's Fun
Moments after arriving in Mr. Producer's studio, Aaliyah Hadid has her top off and is demonstrating the versatile nature of her perfect tits and pierced nipples. She used her bubbly breasts, and a generous serving of spit, to wash the studio windows. She rubs her slob-soaked flesh back and forth across the glass. Along with her perfect body, Aaliyah also brought a bag of toys, including several butt plug. "You never know when you're going to need some anal penetration," she says, demonstrating how she can shove a plug in an out of her tight ass with the benefit of some spit and elbow grease. After licking the plug clean, Aaliyah then produces her favorite toy. Her Hitachi vibrator is shaped like a microphone. As she notes, the toy makes her sing. Cranking the Hitachi up to the highest setting, the only setting Aaliyah ever uses with sex toys, she mashes the vibrator to her clit. Soon she is moaning and declaring "I'm so ready to suck some dick right now". And that is just the first five minutes of what happens in this epic scene.
December 15th, 2017 30:09 87 Photos
---
Purchase video for 5 Credits
Return to this page after purchasing credits to unlock this video
(1 Credit = $1)
OR
Get a subscription now
to unlock ALL our videos for one low price!
---
Download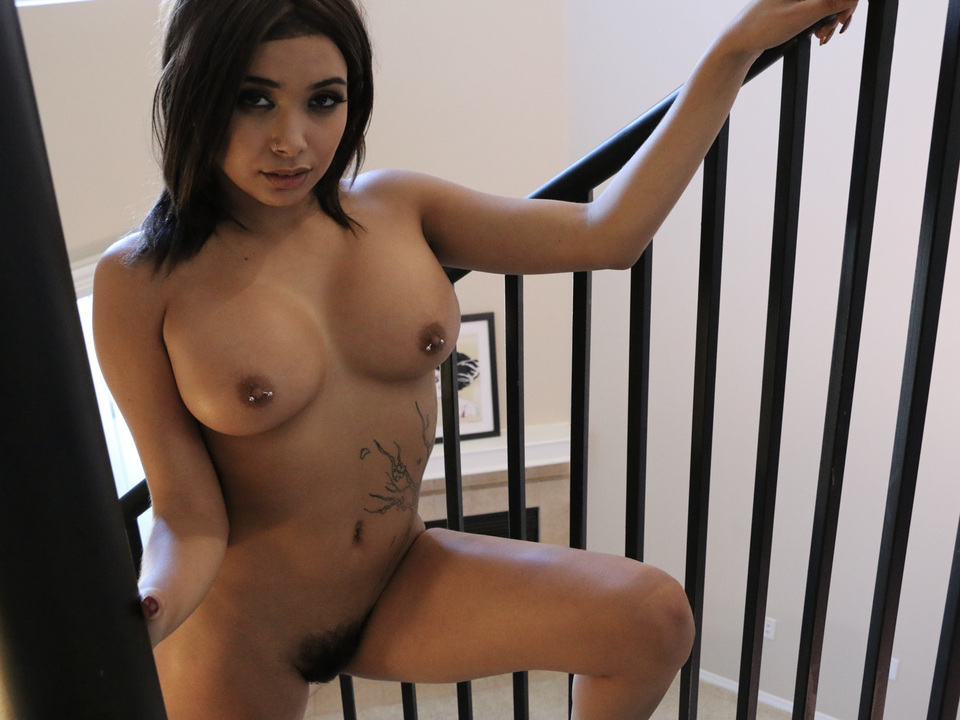 Comments
Please obtain Membership or Purchase Credits to view and post comments.