Kimora Quin - Director's Fun
Kimora Quin flopped down in Mr. Director's studio, dressed only in fishnet leggings. Her long, slender body lay face down on satin sheets as she talked about how she wanted to find a guy who would let her play with his ass. Luckily, Mr. Director was just such a guy. Mr. Director lay on his back with his leg spread, while the lightly tanned, Filipina beauty hoovered over him, teasing him. She casually held and licked his cock before diving into his asshole. As her tongue got deeper and deeper, his cock got harder and harder. Then she started stroking and sucking his cock until he begged to fuck her. He ripped a hole in her fishnets to stick his tongue and fingers in her pussy, before following up with his cock. He kept running his hands over her smooth, softly tanned skin, her perky tits topped with tiny, dark nipples, and her nicely trimmed pussy. He pulled out and stood so she could taste her pussy off his cock. She bent back over, ripping her fishnets even more to provide better access to per smooth, perky ass. He licked her pussy and asshole from behind before sinking is cock deep in her wet hole. Then she dangled her head over the edge of the bed, inviting me to use her face. She deep throated his cock, then licked his asshole. They 69ed. She got his cock nice and wet before she climbed on top to ride him in reverse cowgirl. She flipped around to give him a view of her wet pussy slamming down on his cock while her tits bounced in rhythm. He had to keep changing positions to keep from cumming. Her pussy was just too good. But soon she was on her back, legs pulled back, begging to be filled with cum. Mr. Director couldn't hold out anymore. He drained his balls into her while she spread her pussy to show just how pretty she looks with cum inside her.
January 11th, 2023 39:57 42 Photos
---
Purchase video for 10 Credits
Return to this page after purchasing credits to unlock this video
(1 Credit = $1)
OR
Get a subscription now
to unlock ALL our videos for one low price!
---
Download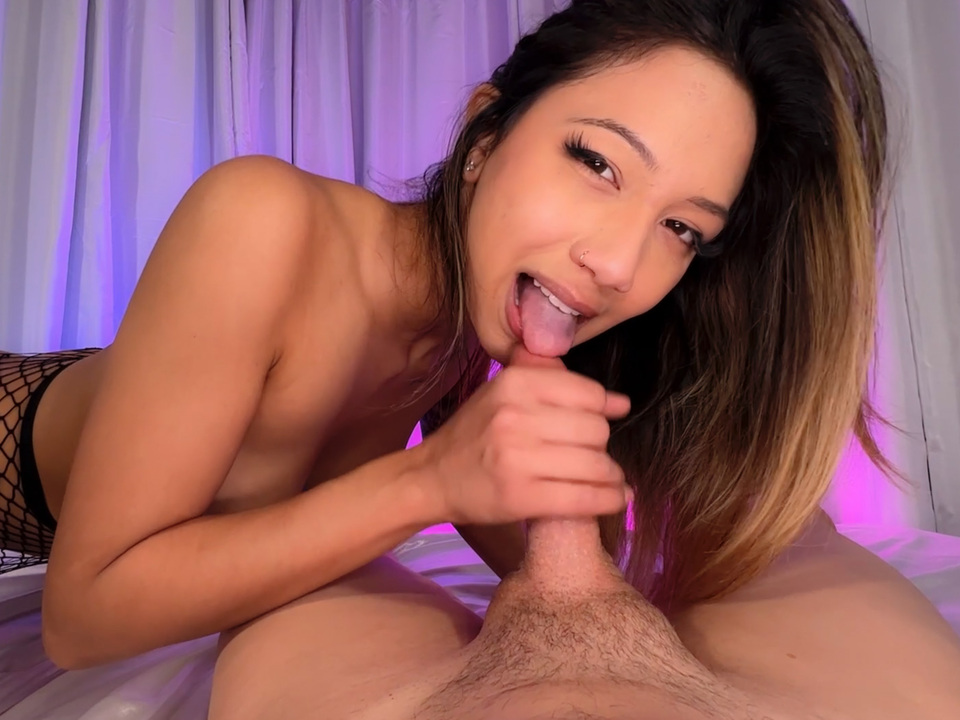 Comments
Please obtain Membership or Purchase Credits to view and post comments.