Marilyn Mansion - Producer's Fun
Marilyn Mansion is a genuine freak. She arrived several hours late to Mr. Producer's apartment wearing orange ass shorts, a white tube top that barely contained her huge tits, and hair that looked like it was already messed up from a previous fuck session. We chatted about her perverse fantasies of being fucked by guys in ski masks and ex-convicts. She confessed a deep desire to be dominated in ways that are too hardcore for film. As we spoke, she pulled out her soft, pliable young tits and began playing with them. It wasn't long before she was on her back while Mr. Producer face fucked her. Drool and eye-linear ran down her cheeks. As the pair moved through every position, her giant tits swung, animating the force of their fucking. At one point the insatiable nymphette had a glass dildo in her pussy, a vibrator on her clit, and Mr. Producer's cock crammed down her throat. After a good forty minutes of fucking, it was clear that no amount of hard dicking would ever be enough to satisfy this freak.
April 18th, 2018 47:56 132 Photos
---
Purchase video for 5 Credits
Return to this page after purchasing credits to unlock this video
(1 Credit = $1)
OR
Get a subscription now
to unlock ALL our videos for one low price!
---
Download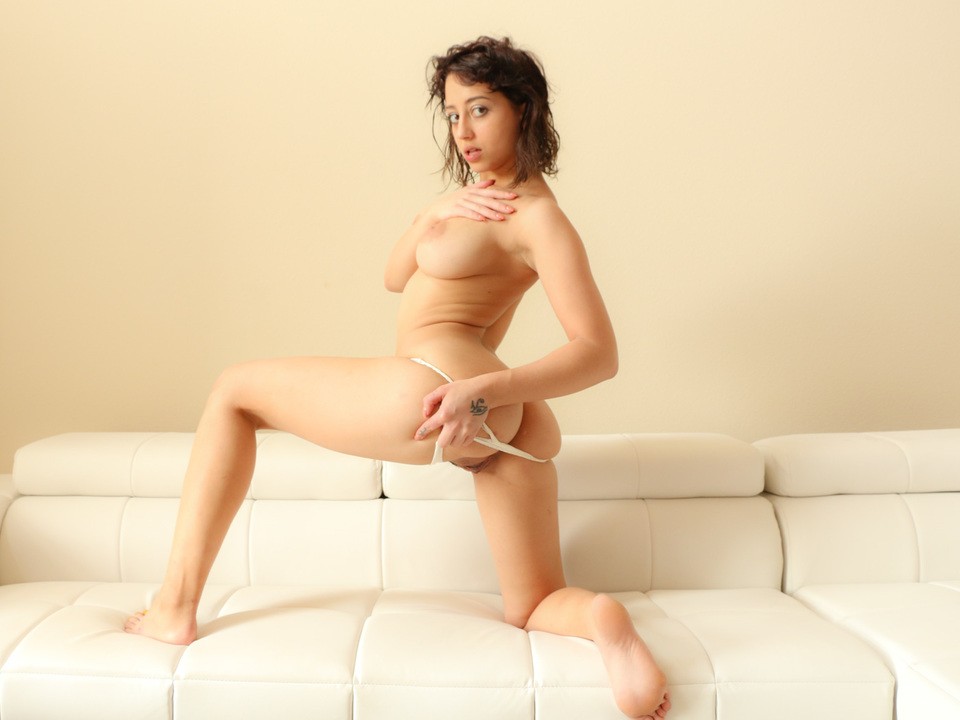 Comments
Please obtain Membership or Purchase Credits to view and post comments.