Adriana Maya - Producer's Fun
The hot exotic porn star, Adriana Maya, shows up in Mr. Producer's hotel room in black heels. The 20-year-old quickly strips out of her panties, playing with her perfect, perky titties, then pulling off her panties, and spreading her legs to reveal a warm wet pussy hiding beneath her brown, Miami skin. Adriana then bounces her pussy into Mr. Producer's face while spreading her legs wide and begging him to go deeper. Returning the favor, she works his cock like a washing machine trying to get it extra clean. When Mr. Producer slides into Adriana's tiny, slit of a pussy, we get to see her perfect, natural titties bounce in POV action. "I want it all Mr. Producer," she says, "I want it all." Mr. Producer can't contain himself for very long after that. "Give it to me please," Adriana says, "I want it so fucking bad; I want you to cum all over my face, Mr. Producer, and then I can lick it off. Please cum all over my face."
November 17th, 2017 31:16 139 Photos
---
Purchase video for 5 Credits
Return to this page after purchasing credits to unlock this video
(1 Credit = $1)
OR
Get a subscription now
to unlock ALL our videos for one low price!
---
Download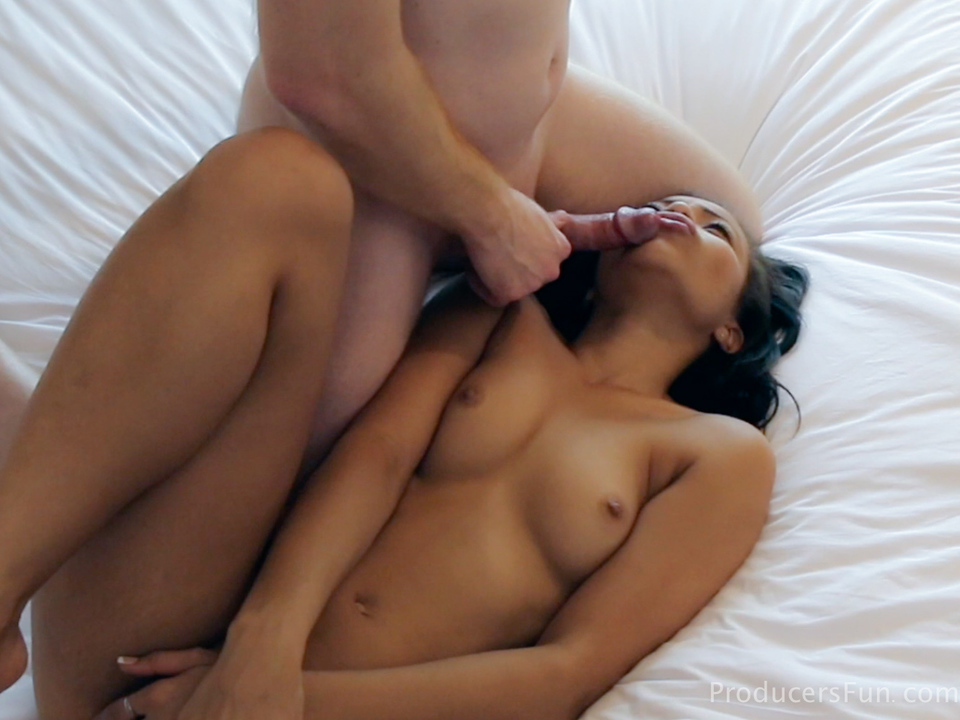 Comments
Please obtain Membership or Purchase Credits to view and post comments.