Aidra Fox - Producer's Fun
Aidra Fox arrives in Mr. Producer's bed wearing black lingerie, sitting cross legged, and giggling about how much she hates having her belly button touched. She rarely admits that this is on her no list because the moment she does guys automatically want to touch it. Luckily for her and us, she has no hangups about having her other holes filled. She teases off her panties and bra to show case her long, lean, hyper fit body, her perky tits, her trim dark bush, and an ass that just makes you want to bury your face in it. Then she lays back, spreads her legs and slowly rubs her clit with her slender, manicured fingers. Her pussy got so wet we can hear her fingers sliding in and out of her waiting hole. Impatient for Mr. Producer to arrive, she pulls out a hitachi and blasts her clit while she fingers her cunt. Mr. Producer must have heard her moans as he soon came running to join the action and taste her pussy juice before sliding his hard cock inside. She squeezers her bouncing tits and begs him to please keep fucking her. We get to see through his POV what it's like to fuck Aidra, to have her stare up into your eyes and she smiles and moans. She alternates between deep throating his cock and riding it in every position, giving him, and us, views of her spread pussy, her ass, and her sultry face staring deep into our fucking soul until she gets on her knees and tells Mr. Producer to "paint a pretty picture" on her face with his cum.
August 9th, 2019 46:05 138 Photos
---
Purchase video for 10 Credits
Return to this page after purchasing credits to unlock this video
(1 Credit = $1)
OR
Get a subscription now
to unlock ALL our videos for one low price!
---
Download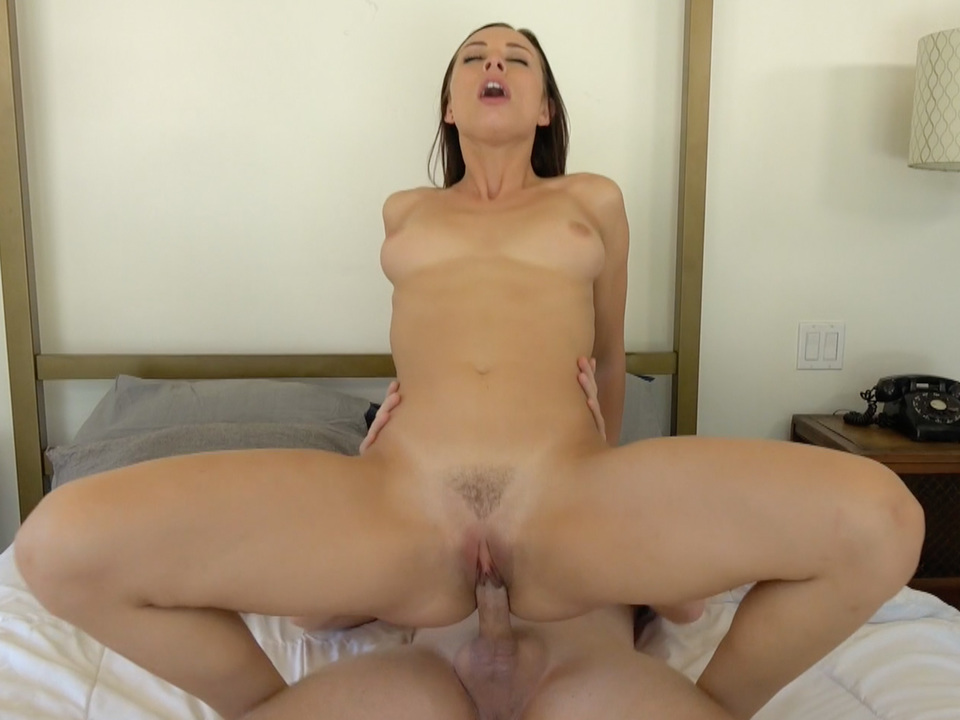 Comments
Please obtain Membership or Purchase Credits to view and post comments.