Gia Love - Producer's Fun
Gia Love's mother believes the modelesque blonde is an in-home maid. Gia does make in-home visits and she does spends an awful lot of time in strange hotel rooms. But instead of cleaning supplies, she comes with a suitcase filled with lingerie, vibrators, butt toys, and glow in the dark pingpong balls that she occasionally fires out of her asshole. Instead of cleaning rooms, she destroys them, rubbing her filthy body fluids on every conceivable surface. Instead of a maid's uniform, she wears light blue lingerie, jewelry, and stripper heels that put her well above the six foot range. As we talk she shows off a star tattoo just above her pussy. She got it while drunk to commemorate her career as a porn star and to provide a cum target for guys who like to pull out. Unfortunately, the cum target doesn't get used during Gia's time with Mr. Producer. After fucking her sopping wet pussy in every conceivable position, he drops a massive load on her perfectly made up face.
April 30th, 2018 46:37 132 Photos
---
Purchase video for 5 Credits
Return to this page after purchasing credits to unlock this video
(1 Credit = $1)
OR
Get a subscription now
to unlock ALL our videos for one low price!
---
Download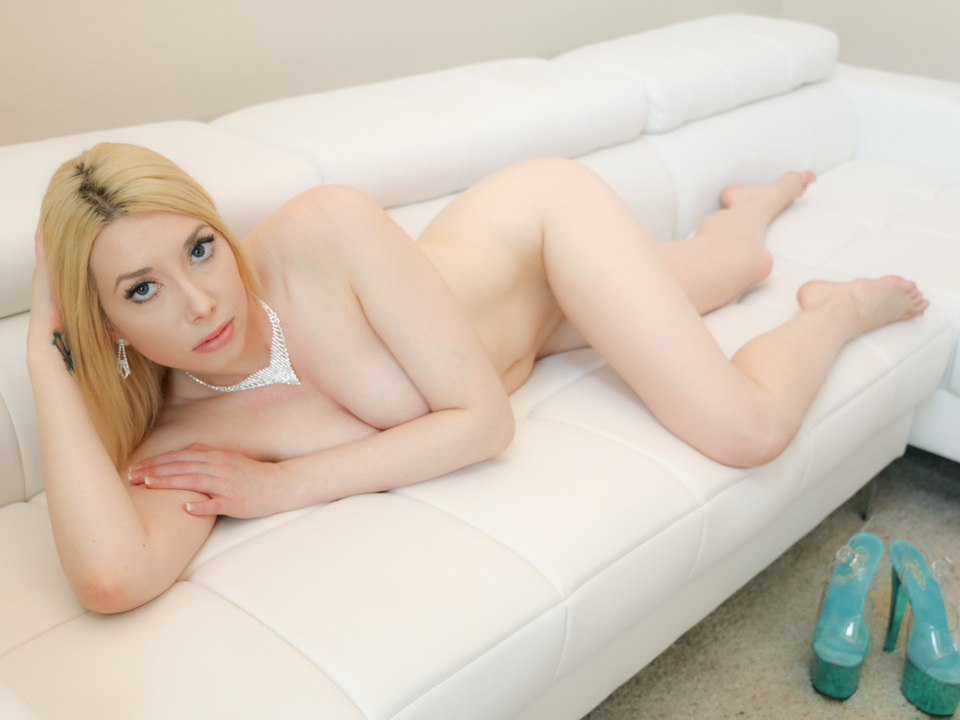 Comments
Please obtain Membership or Purchase Credits to view and post comments.