Kristen Scott - Producer's Fun
Kristen Scott arrived on Mr. Producer's couch in her crimson dress and black heels, looking like the bad girl in high school you always wanted to fuck. We had a delightful little conversation about how duck dicks are shaped liked screws, how human dicks are shaped liked scoops to remove rival semen, and how humans are rare in that we are one of the few animals species for whom sex is actually pleasurable. But, as happens on Mr. Producer's couch, she soon grew impatient with chatting and wanted to strip down to her lacy black, bra and panty set. Soon, she tossed these last fragments of civility at the camera to reveal a perky, petite frame and skin so smooth and soft it seemed airbrushed. She lay back on the couch, spread her legs, ran her fingers through her tiny, groomed bush, then spread her wet pussy wide. As she played with herself, you can still make-out the bite-marks on her leg from where Ivy Wolf sunk her teeth into Kristen's flesh, as she likes being bitten. Mr. Producer dove face first into her pussy and used his tongue to make her legs start quivering as she neared climax. An intense, hardcore scene unfolded which involved so much of Kristen deep throating and slurping up her own spit and pussy juice, it's easy to see how she could easily win first prize in a cock eating contest at the county fair. Kristen pussy felt so good, Mr. Producer could barely keep himself from cumming inside her. He pulled out just in time to add a hot load to her face, wet with her own slobber and pussy juice.
July 22nd, 2018 48:03 163 Photos
---
Purchase video for 5 Credits
Return to this page after purchasing credits to unlock this video
(1 Credit = $1)
OR
Get a subscription now
to unlock ALL our videos for one low price!
---
Download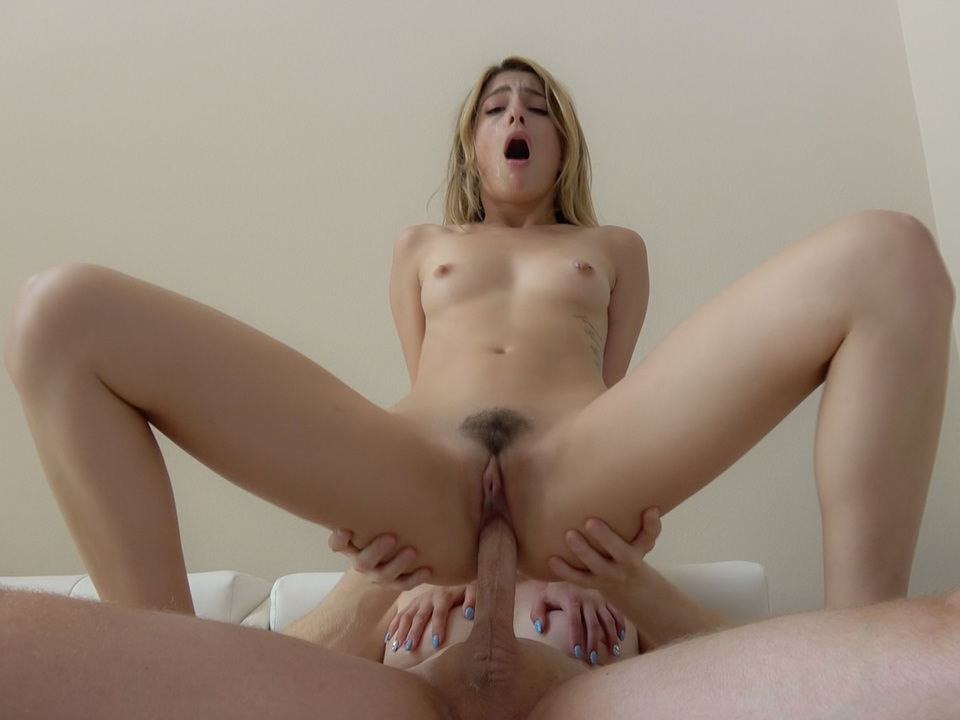 Comments
Please obtain Membership or Purchase Credits to view and post comments.