Laney Grey - Producer's Fun
Laney Grey arrives at one of Mr. Producer's houses dressed in a dark blue bra and panty set while kneeling on the bed and waiting for her audition to begin. She is impossibly cute with her straight blonde hair, her easy laugh, and her soft cream skin. Soon she unleashes her young tits and bouncing them around for us before she pulls out a pink hitachi and starts working her clit. Just as she is on the verge of cumming, Mr. Producer slides his cock into her waiting hole. She pulls her legs back and begs him to fuck her harder. She hops off and starts slurping up her pussy juice. She gets his cock nice and wet with her spit before climbing back on top and sliding down his cock and grinding on his balls. He fucks her from every possible position until he blows his thick load all over her perfect face.
February 1st, 2020 39:06 146 Photos
---
Purchase video for 10 Credits
Return to this page after purchasing credits to unlock this video
(1 Credit = $1)
OR
Get a subscription now
to unlock ALL our videos for one low price!
---
Download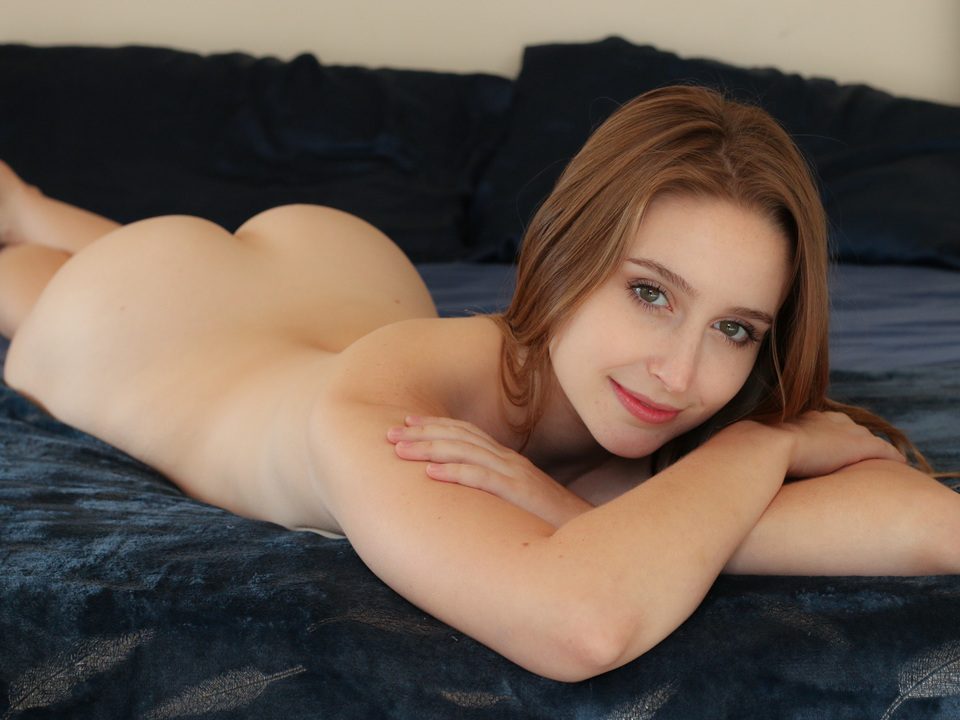 Comments
Please obtain Membership or Purchase Credits to view and post comments.
Join NOW to Watch the Full Version!
Save some cash! Get the annual pass!