Lily Larimar - Producer's Fun
Lily Larimar arrives on Mr. Producer's bed on her knees wearing the cutest, white underwear with cherry prints that match her red manicure. The petite nymphet with porcelain skin is quick to smile and giggle as she chats with Mr. Director. Tried of waiting to get fucked, she strips off her underwear to rub her perfectly shaped, small tits and to finger her waiting pussy with two fingers. She smiles widely as she holds a vibrator on her clit and spreads her legs. Then Mr. Producers slides in her warm pussy and pounds her hard. She has this ways of begging him to fuck her little pussy with the sweetest voice. She sucks her pussy off his cock then swallows the entire thing. Once his cock is nice and covered in spit she takes it back in her pussy. She is so fucking hot that she makes Mr. Producer cum twice, once in her mouth and once all over her face.
March 3rd, 2023 37:00 55 Photos
---
Purchase video for 10 Credits
Return to this page after purchasing credits to unlock this video
(1 Credit = $1)
OR
Get a subscription now
to unlock ALL our videos for one low price!
---
Download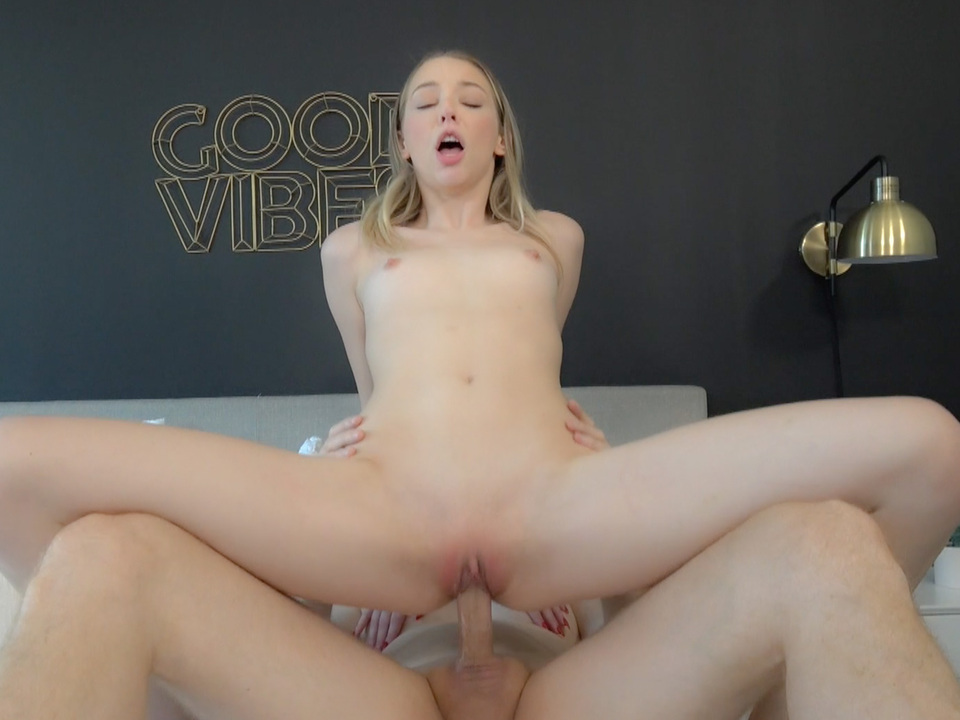 Comments
Please obtain Membership or Purchase Credits to view and post comments.
Join NOW to Watch the Full Version!
Save some cash! Get the annual pass!