Rocky Emerson - Producer's Fun
It's impossible to keep from staring at Rocky Emerson, especially when she is sitting on your bed next to naked. There is just so much that invites the eyes in for a closer look, her tattoos, her elegantly slender frame, her bubbly chest, her polished smooth pussy, and her sweet face. If that wasn't enough, she is just so easy to talk to. She is quick to laugh at herself, and you, as if she doesn't quite realize how much cooler, or more attractive, she is than you are. After we dispensed with the usual small talk of her rock climbing while on mushrooms, she got to business, stripping down and playing with her tiny little pussy while lying back and waiting for Mr. Producer. When he does come, he dives into her pussy face first to get it nice and wet for his cock. He slides his cock in and buries it balls deep inside of her. Her smooth pussy is slick with precum and juice. He switches off between her mouth and pussy, and flips her around his cock to fuck her from every angle. She deep throats his cock, plays with his balls, and even licks his asshole while stroking his cock. Then she climbs up on his dick and rides him while he squeezes her huge tits. Soon she drops to her knees and Mr. Producers blows his thick load all over her perfect face.
September 9th, 2021 31:56 47 Photos
---
Purchase video for 10 Credits
Return to this page after purchasing credits to unlock this video
(1 Credit = $1)
OR
Get a subscription now
to unlock ALL our videos for one low price!
---
Download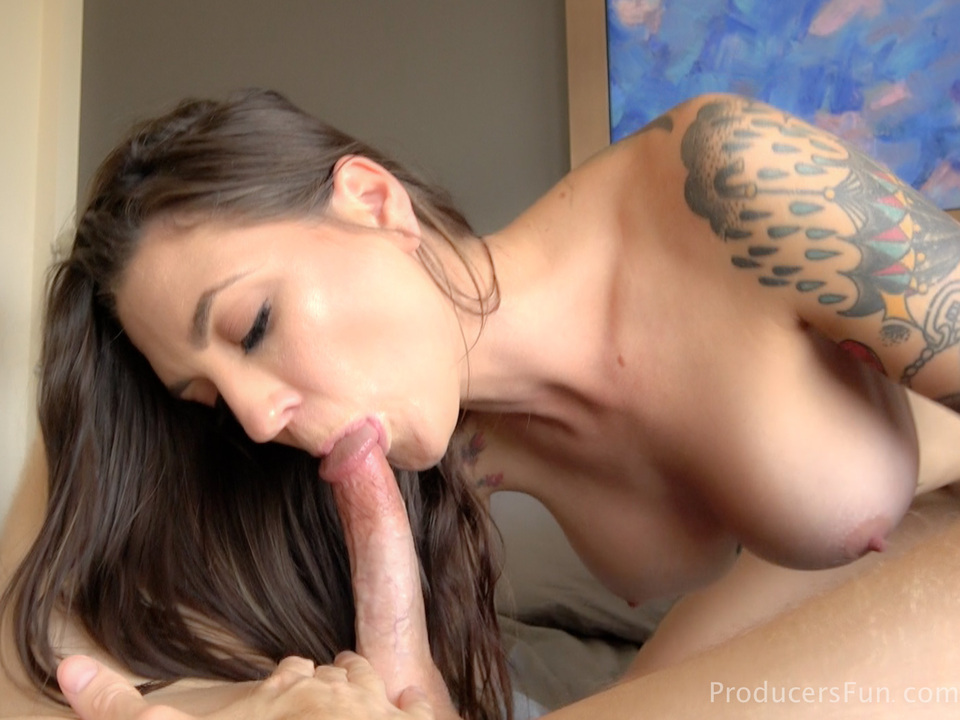 Comments
Please obtain Membership or Purchase Credits to view and post comments.